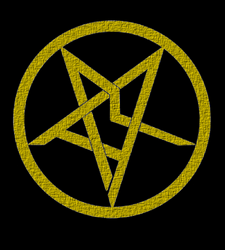 A.R.gram (or argram) is a logotype based on the inverted pentagram. It was created by Andre Luis Rodrigues De Sousa for his musical project Anlu Rode. Although the logo has in its drawing influences of the forms of the inverted pentagram, the artist claims that it has no philosophical basis in the satanist way or any other obscure belief.
Ad blocker interference detected!
Wikia is a free-to-use site that makes money from advertising. We have a modified experience for viewers using ad blockers

Wikia is not accessible if you've made further modifications. Remove the custom ad blocker rule(s) and the page will load as expected.